The easy solution to manage
all your orders
Managing orders has never been so easy with our Tablet application. The display can be used by the counter staff or by the kitchen staff to support their operations and make the order management a lot easier.
Why the FLYX Staff Display?
As each staff has their own way of working, we provide a flexible solution with a lot of possibilities.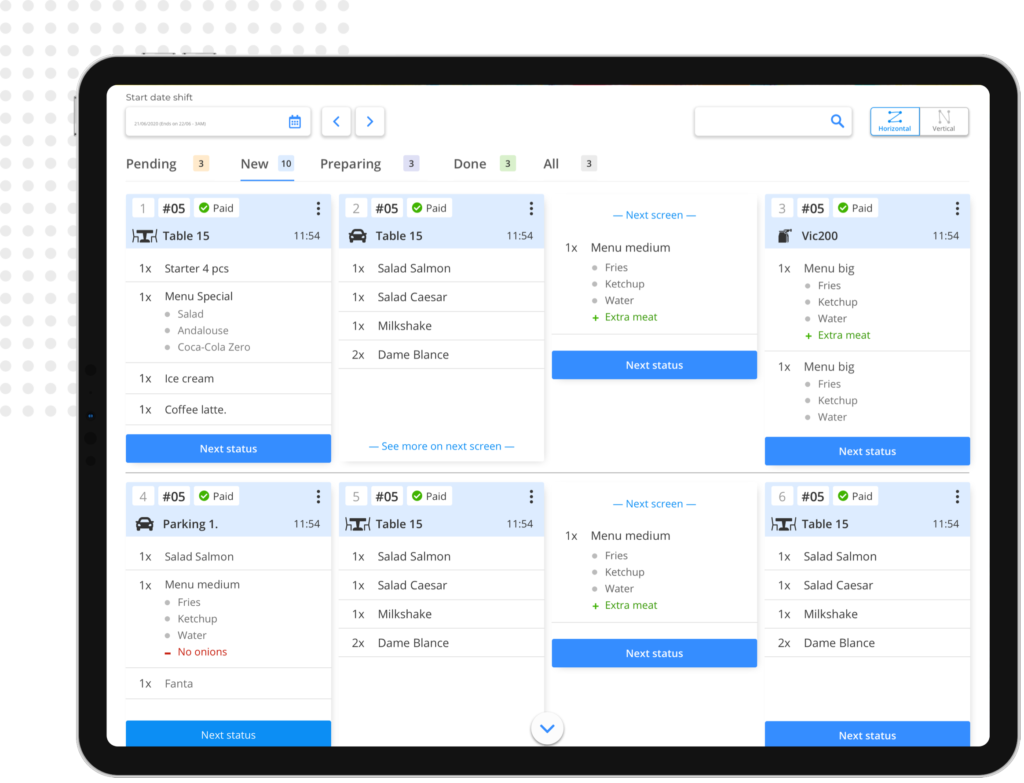 Burger King The Netherlands
In order to accompany the management of the staff for the incoming orders, the web app is used to ease the process and provide the ability for the staff to check all status.
Any questions? More info?
Do you have any questions? We're glad to help you with all your questions and find the solution you're looking for!
Request here your brochure with brief explanation of our features!