Does your business have
big ambitions?
Our Flyx suite will help you to engage your client's base as a retailer. Flyx has been built in collaboration with people like you.
Create a relationship with your customers and turn them into loyal customers. They can collect points, redeem rewards or use coupons by using secured QR codes. Flyx is entirely customisable for your needs and cross-platform. When you evolve, Flyx is evolving with you.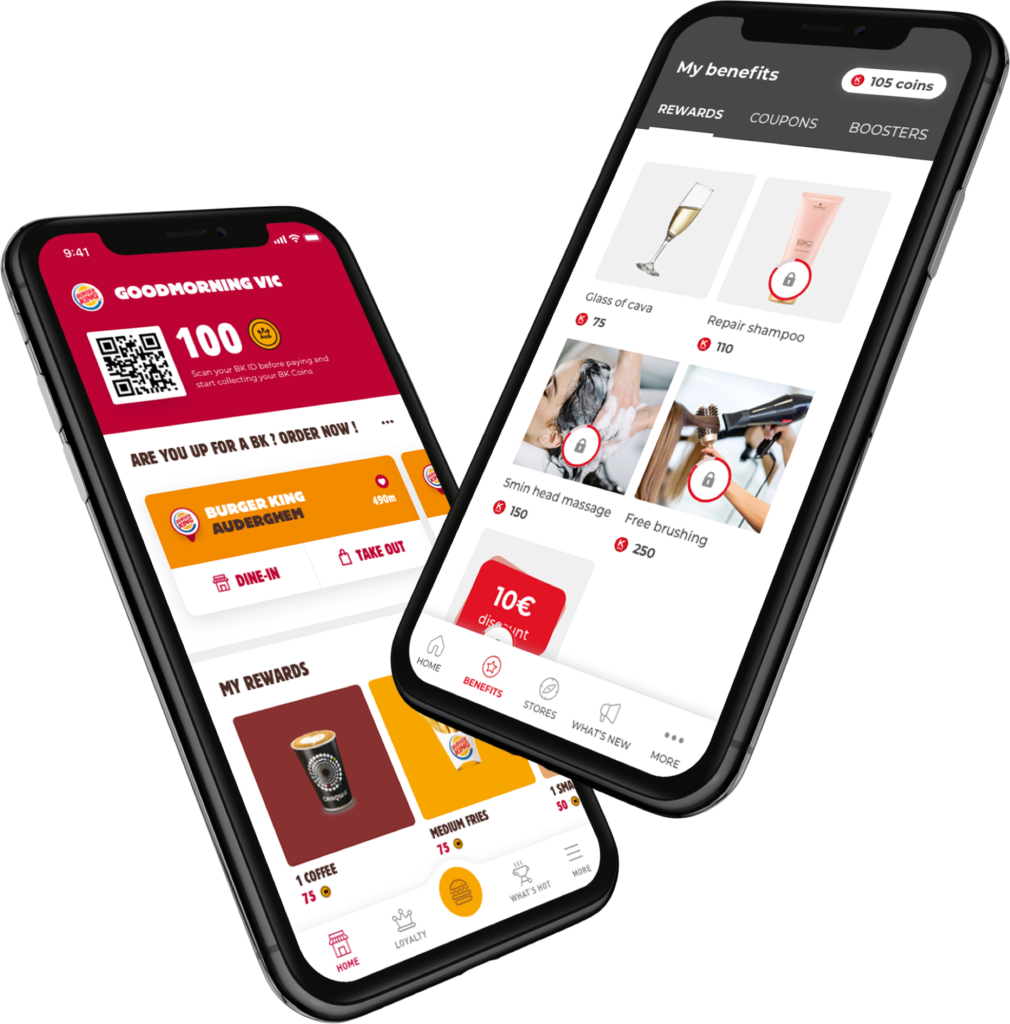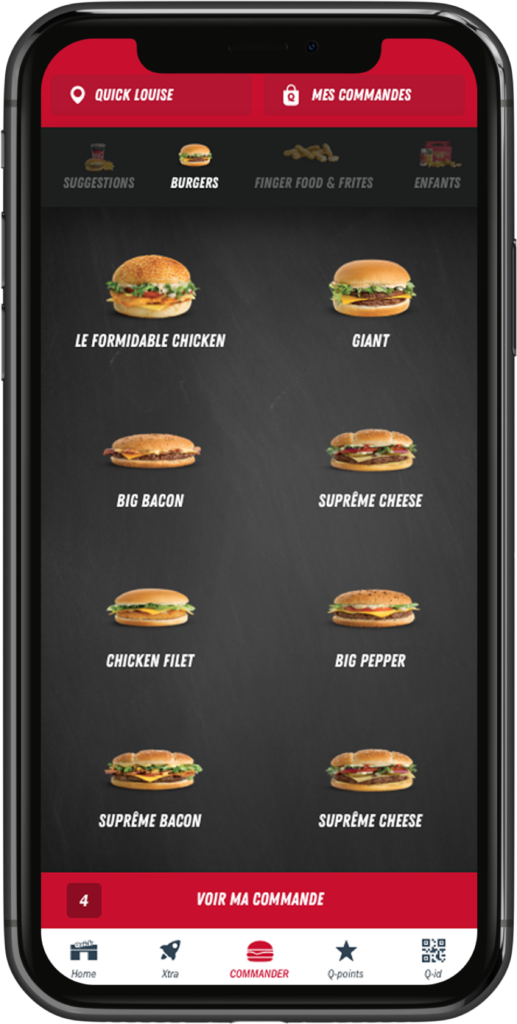 A user-friendly mobile or web application where your customers can start ordering. We can either use your existing webshop back-end, or your existing solutions, as we can help you to create your own environment. Flyx aims to deliver all the required services in regards to mobile ordering.
Increase the basket size and reduce waiting time with the self service kiosk from Flyx.
With the kiosk, you will raise your revenue by reducing the operational costs.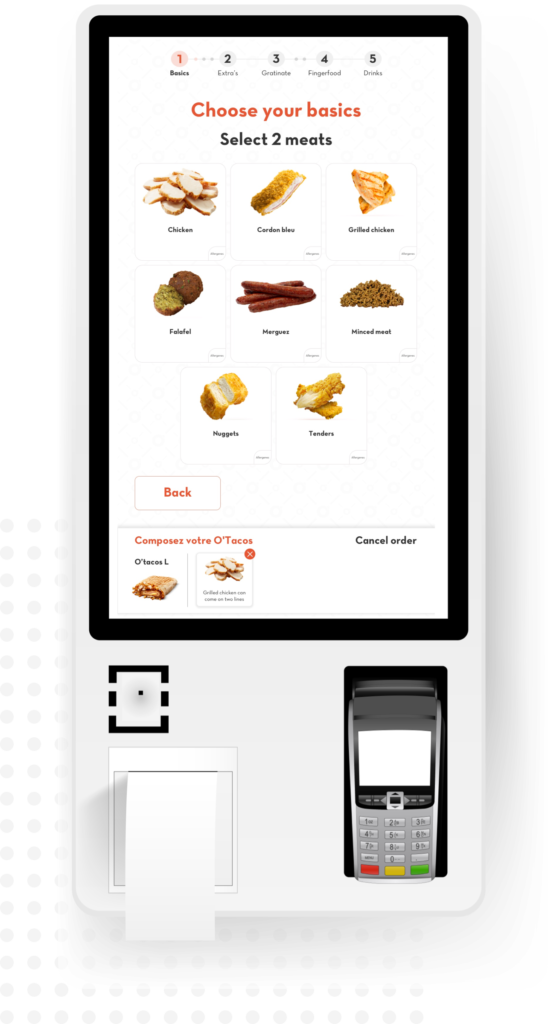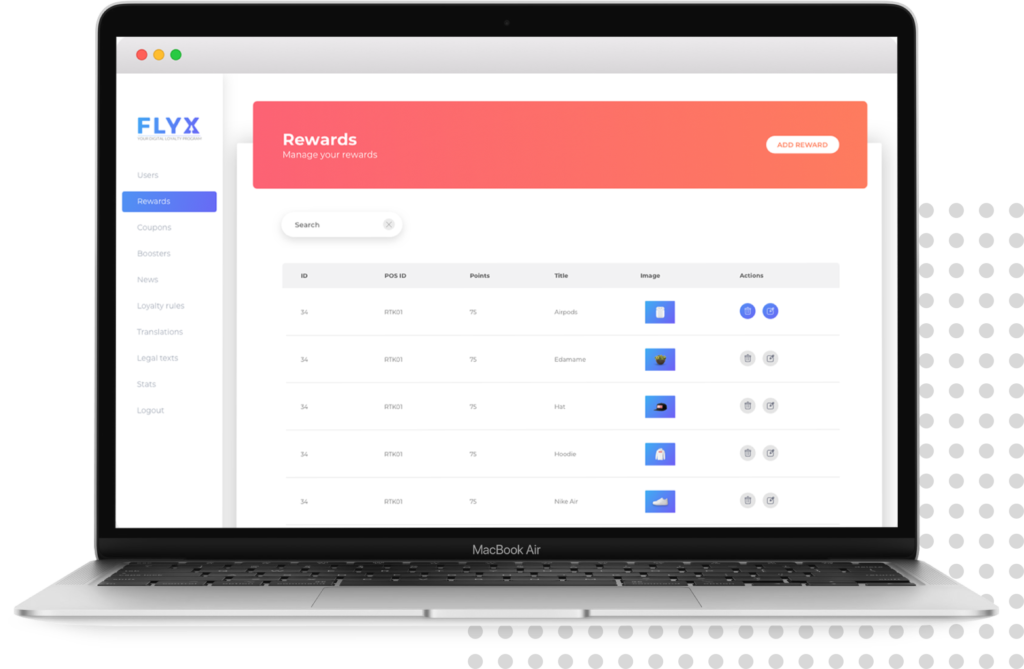 A great environment is all about easing your process of management. With Flyx admin console you keep a hand for surprising your customer. Switch up the content of your engagement app by using the admin console: Add rewards, change coupons and try out the boosters to give your customers that extra reason to come back for more.
With our web app tool you can manage incoming orders and change their status easily. It can be used either by the counter staff or by the kitchen staff to support their operations and ease the process of order treatment.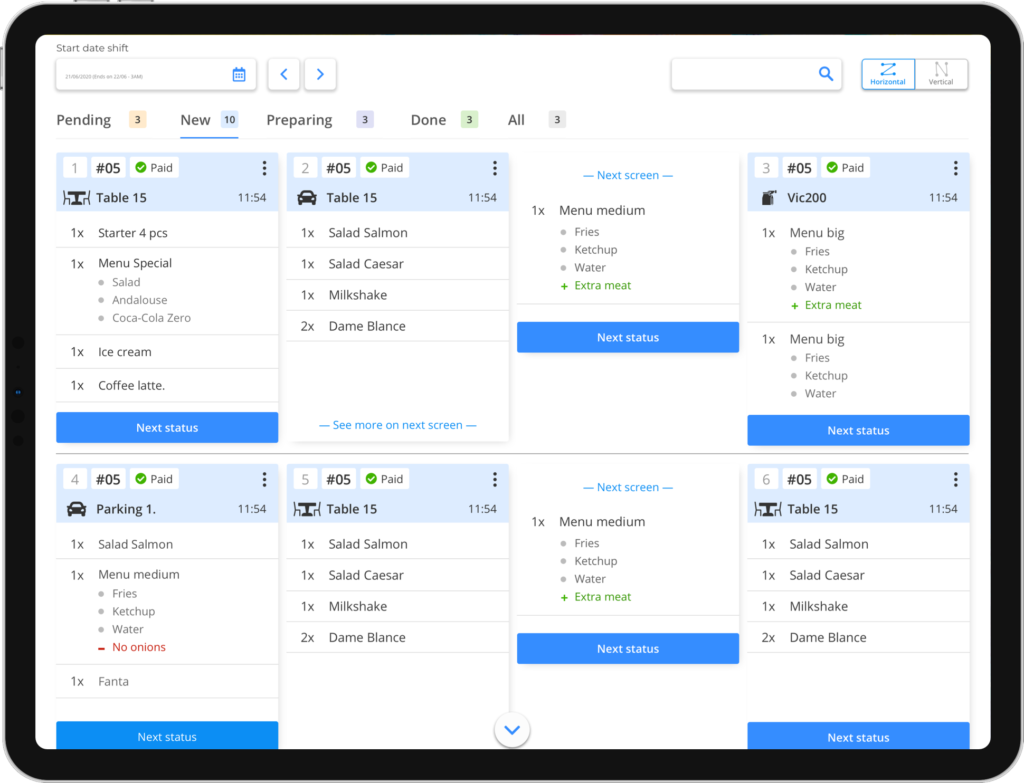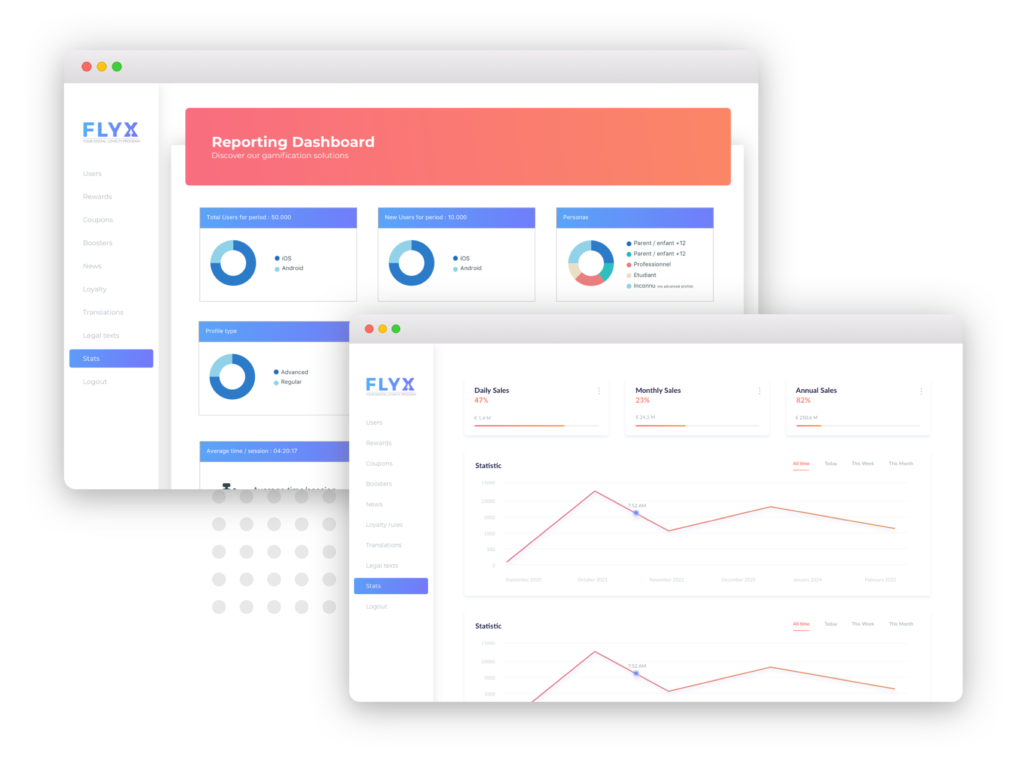 The numbers tell the tale. Use the dynamic dashboard to keep track of the progress you make. See how your different stores are doing, consult the number for a specific segment and compare the sales of loyalty customers to non-loyalty customers.
Every customer is unique, so what is presented in your loyalty program should be too. Use our machine learning algorithms to personalise advantages and content in the app based on purchase behaviour and customer profiles.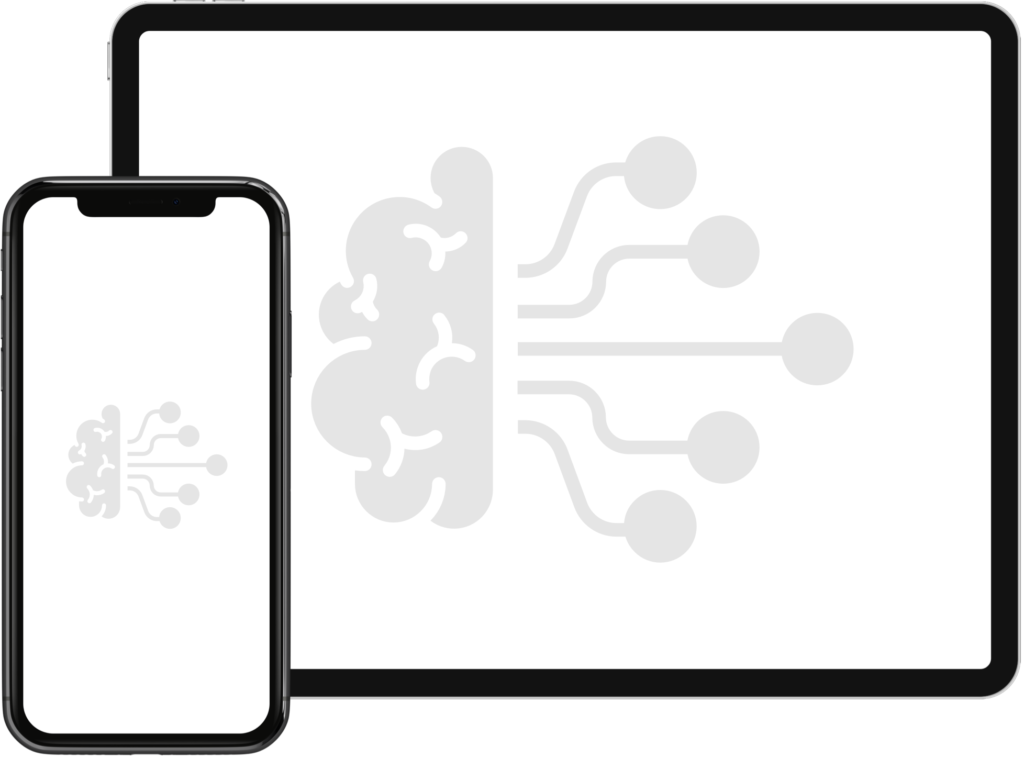 Any questions? More info?
Do you have any questions? We're glad to help you with all your questions and find the solution you're looking for!
Request here your brochure with brief explanation of our features!