If you are looking for engaging your client's base as a retailer, Flyx has been built for you.
In 2019, 71% of all Europeans who have an internet connection shopped online. Since this number will continue to grow it is important to understand customers purchase behaviour by gaining insights from both physical and online stores.
Flyx is a good solution if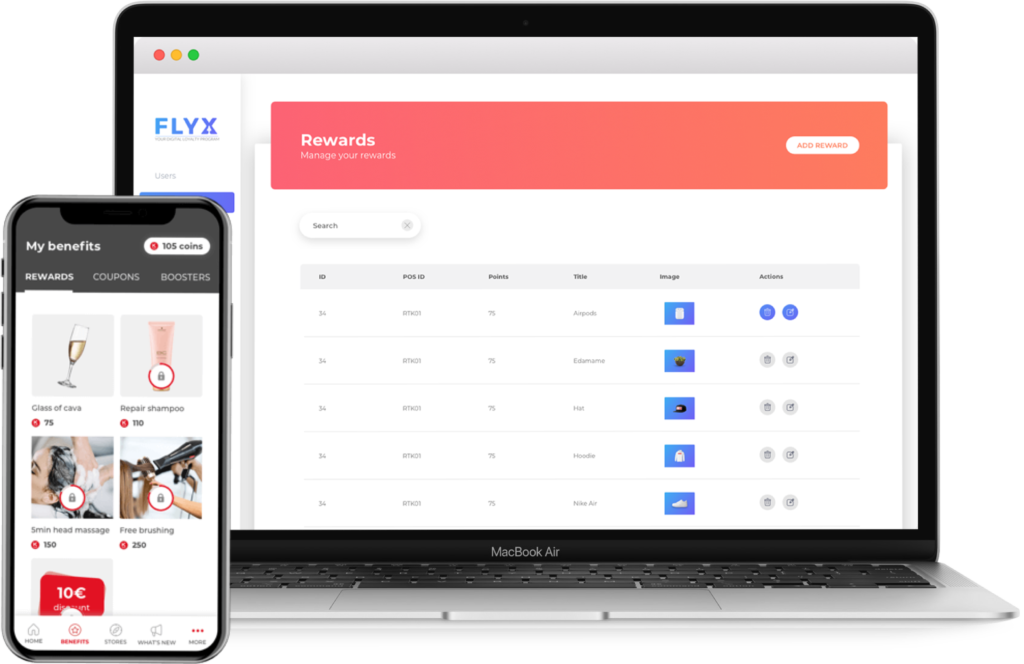 Reach your goals with Flyx
To guarantee the best user experience, real time data and a successful customer engagement, integration is key. Flyx is API based and can be easily plugged in with your existing technical environment. POS, CRM, marketing automation tools? Flyx loves to make new friends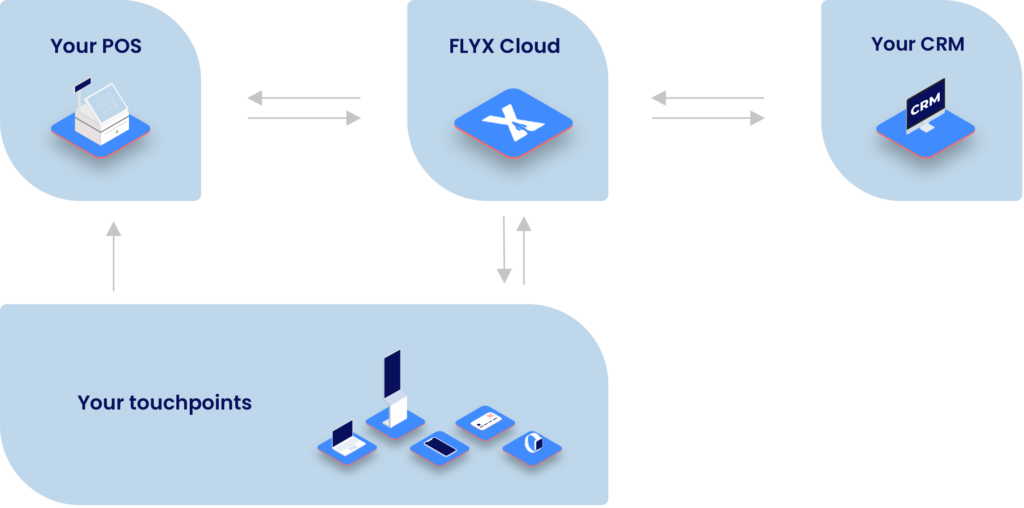 As a marketeer, you need the liberty to be creative. That is why Flyx is 100% customisable. Grow your brand and add the modules you need and like. There are no limitations to raise your client's engagement.

Just like your business, Flyx is built to grow. Are you opening a new store or entering a new market? Just plug it to Flyx and give your customers the best digital loyalty experience.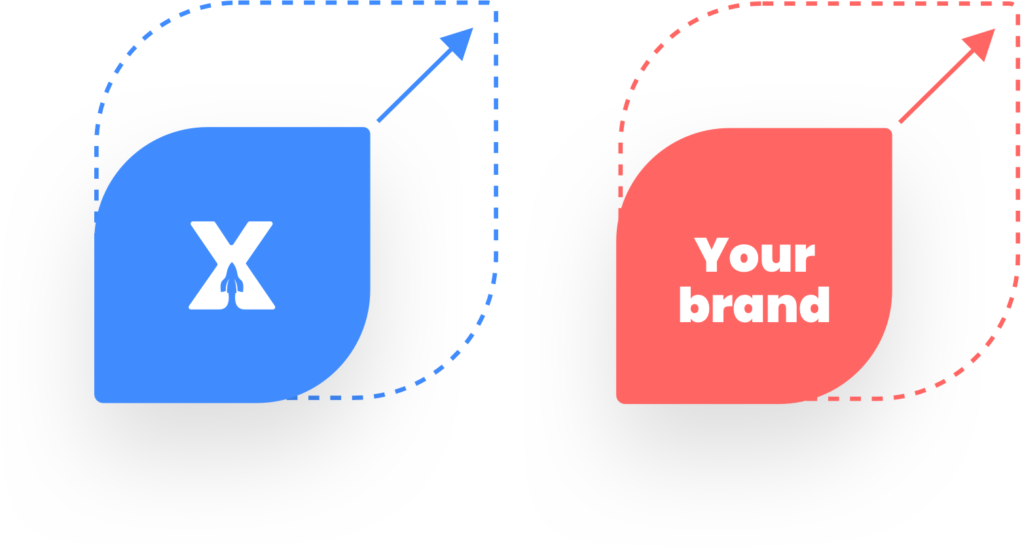 Burger King, the restaurant renowned for their flame grilled burgers, wanted a "fit for the future" solution to bring their brand closer to their customers in a fun way. Flyx is used for the loyalty management and the click & collect solution.
Gabriels is working in the petro sector and is managing several stations in Belgium. Flyx has been deployed for helping them manage station payment enablement from a mobile application.
O'Tacos the beloved french Tacos was looking for digitalising their solutions with a click & collect, a kiosk and a loyalty program.
Any questions? More info?
Do you have any questions? We're glad to help you with all your questions and find the solution you're looking for!
Request here your brochure with brief explanation of our features!